It's time for another Meet the Howler post and for some odd reason you guys want to know more about me. I've resisted for awhile now, but I how can I say no when you are all so awesome? So today, you are going to get a little glimpse into my life, and I hope you aren't too bored or disappointed.
Huge thanks to everyone who submitted questions for me to answer, especially Hope, Ryan, Carrie, and Noelle who went above and beyond months ago when I started considering doing this. Alright. Are you ready to meet… Me? Here we go…

***Interview***

1. You read a lot, and I mean A LOT of books on a regular basis as part of your Swoony Boys podcast/website. What about Red Rising compared to the rest of the pool of books inspired you to start PRR?

You guys aren't going to ease me into this are you? I didn't even stretch, but let's do this. From the second I flipped from page one to page two of RR I knew I was holding something special. Before Darrow even made it to The Institute, I could tell that I was going to need to be involved in this world and this fandom. I got my hands on a VERY early copy (more on that below!) and because of that there wasn't much of a fandom yet. That has made this journey even more amazing. I have gotten to watch as people read each book, fell in love, and joined the elite Howler family. I've watched Pierce from early interviews to now. I've waited not so patiently for each book and my love for the series has grown larger with each and every page. I am so proud to be a part of this fandom and can't wait to see where this journey continues to take us.
2. What are some of the challenges of running Planet Red Rising? What is your favorite part? Is there a vision you had when you started it of what it would look like and has it achieved that?

Challenges? I think like with anything, it's the balancing act. I juggle so many things in my life and I try to give 110% to everything I do. Sometimes that becomes exhausting and something has to give. It is irritating to me when something happens that takes me away from posting right away or as often as I'd like, but I hope that I've done a decent job of dealing with it all.
My favorite part of running PRR is without a doubt the people. This fandom is like no other I have seen. It is such a supportive, hilarious, and generous group of people. I love all of you bloodydamn goofballs so much.
My visions for the site continue to grow and change. I have so many ideas floating around in my head. I also love hearing feedback from all of you about things you'd like to see on the site. So make sure you keep that coming too!
3. You have made some great buttons. How does one become a button making expert?

I love making buttons and other fun promotional items. Who doesn't want to have a little something to show off their inner geek? I think anyone can become a button making expert! Have an idea for a design? Get a hold of me and we'll work on making it a reality together! (That sounded like a button ad, but what else would a button making expert say?)
4. How would you fare in The Passage? If you had to pick one Red Rising character to face, who would you pick?

I'm not even going to lie. I'd die. Maybe I'd make it to the fight, maybe as soon as I figured out what was happening I would die of anxiety. Let's just leave it at, I'm a lover not a fighter.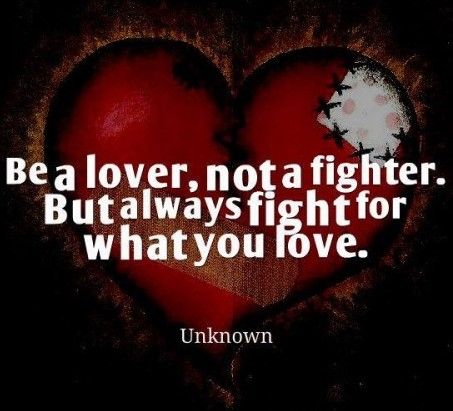 5. Do your kids want to read Red Rising yet??

Without a doubt! They ask about all my favorite books! One of my favorite things to do is create super condensed versions of these stories that are more kid appropriate and tell them to them. "Once upon a time, there was a boy named Darrow…" It's not just fun for them, it's also a blast for me!
6. After years of being a Howler for the book, you finally got to meet Howler One himself at BookCon!  What was that like?  Tell us the story!  Which of you wept more?

Meeting Pierce was definitely the highlight of my BookCon/BEA trip. BookCon was filled with tons of Howlers waiting for their chance to meet Howler One and it was so fun to be in the middle of all of it. During the first signing I attended I only got a second to say hi and then had to move along so everyone could get a book signed. A friend and I decided to stick around for the second signing so we could hand out more buttons and hopefully have time for more of a chat with him. That worked out to our advantage because not only did we get to chat with him (and editor extraordinaire Mike Braff), we also got to take some fun pics. After the signings and panel I had only one thought-he's exactly what I had pictured in my head. Hilarious, smart, witty, thoughtful, engaging, and completely adorable. Mission definitely accomplished. I can't wait for the next time our paths cross.
7. How excited were you when you heard about the Iron Gold announcement?

I can't even put into words how happy this announcement made me. I know we have the movie to look forward to, and I can't wait for that. But more books in THIS world?!? I couldn't be happier!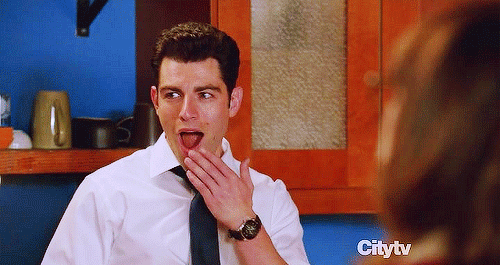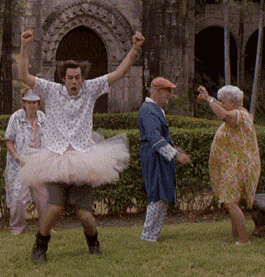 8. Book speed round:
What was the last book that made you cry?

The Serpent King by Jeff Zentner. If you haven't already picked up a copy of this one, do it. NOW.

What was the last book that made you laugh out loud?

A Week of Mondays by Jessica Brody. It comes out on August 2nd and you all need to grab yourself a copy!

What book would people be surprised to know you love?

I think I'm pretty well-rounded in my book loves. But…. ummm. Maybe it would be surprising to know that as a middle schooler Jurassic Park by Michael Crichton was one of my favorites. It is disturbing, bloody, and absolutely fantastic.
9. Imagine you get to make an all-star mashup that can draw from characters from every book you've ever read.  What characters from other books would you like to pair up with the Howlers? For romance, battle, bromantic adventure, or galentine activities.
This is the best question ever, but to do this I have to pretend that other, previously formed relationships didn't exist in the book. Okay now that that's clear, let's break this down:
Romance:

I don't know you guys, I just don't think I could picture anyone with someone other than who they ended up with….

Mortal Enemies:

I think that The Jackal is everyone's mortal enemy. But I'd pay good money to see the trio from Harry Potter take him on. Can you even imagine Hermione bantering with him? It would be epic.


Bromance:

I think that Sevro and Ignifex from Cruel Beauty by Rosamund Hodge would be hysterical together!

Adventure Pals:

I'd like to see the adventures of Darrow and Warden from The Bone Season by Samantha Shannon. These two together would be epic.

BFFs:

In another world planet, I think that Mustang and Caymen from The Distance Between Us by Kasie West would be BFFs. Their snark would take over the world.

10. Follow up to that, bookish speed round:

Which character would you want for a drinking partner?

Just one? I can't. How about a drinking group? Having a glass of whisky with Darrow, Mustang, Sevro, Victra, and Ragnar is my idea of a perfect crew.

Which character would you trust babysitting your boys?

I gotta say, I'd go with Sevro. Crazy, right? But here's the thing. He's loyal. There's nothing he wouldn't do to keep his loved ones safe. And let's be honest. They would have a freaking blast!
11. You have two kids, a husband in the military, are president of the PTA at your kids' school and somehow find time to run a blog, podcast, fan page, amongst other things. How do you do it all?! What's a typical day like as you juggle all the different balls?

Wow. When you put it like that I guess I am a busy person, but I love everything I am a part of and I try not to think about how busy it makes me. I try to keep myself super organized, my planner is color coordinated, decorated with washi tape and never leaves my side. I do most of my blogging and social media work at night after my kiddos are in bed which also helps balance things out. I do check in during the day, but maybe not as much as I'd like.
A typical day? Ack. I'm up by 6. I workout (usually Zumba or some sort of hip hop abs type deal). Feed the tiny ones. Send one off to school. Drag the other one on some errands. Take him to pre-school. Volunteer at the elementary school. Pick everyone up. Make dinner. Play/read with them. Bedtime. And then it's blogging time. Of course since it's summer right now, all of our schedules are much more relaxed and filled with fun. Now the real question is, does that make it sound better or worse?
12. Speaking of swooniness, have you ever pondered starting a side podcast, Swoony Authors?  I have no idea who might be the first candidate for swoony author, but I'm sure you'll think of someone.

Hahahaha. I LOVE this idea. I think we know a certain author who would be candidate number one. Although, I think we've made that pretty clear on SBP a time or too.
***TWITTER QUESTIONS***
@PlanetRedRising What's your #RedRising discovery story?

— Red Jill Brown (@redjill55) July 15, 2016
Every year I attend Book Expo America with some of my favorite bookish people. I go with lists of books I want and I also end up with new books that weren't already on my radar. Red Rising was the latter. I picked up a copy, read the back and was immediately captivated. I read it a few months before its release and the rest is history.

@PlanetRedRising What is your 2nd favorite book series and what Hogwarts house were you sorted into?

— Sharon au Andromedus (@shayshay6) July 16, 2016

Ah! This question is always so freaking hard for me. It's like picking a favorite child. Or pet. Gah. Here are a few of my favorite series- the Defy Series by Sara B Larson, The Winner's Trilogy by Marie Rutkoski, the Under the Never Sky Series by Veronica Rossi, and the Article 5 Series by Kristen Simmons. If you don't have any of these on your radar yet, get them there now.
My hogwarts house? I am a Hufflepuff through and through. And before you give me that shit about it being the worst house or the weak house, let me defend it just a little. Hufflepuff is basically the only house that isn't filled with dickheads. Part of their philosophy is to "treat everyone the same." That's a definite win in my book. The way J.K. Rowling describes their common room makes it sound like the coziest place ever. Tonks. Cedric Diggory. Hannah Abbott (who marries Neville). Enough said. Basically it's the house filled with the kind of people that I strive to be like everyday.
@PlanetRedRising Yeeessss. My question: How are you so continually awesome?

— Shantel Daniels (@shantellylace) July 15, 2016
It's tough to be this awesome. It's taken a lot of hard work to achieve this level of coolness. I attribute most of it to my love for books, my kickass hubby/kiddos, and my parents who pretty much ooze awesomeness.

@PlanetRedRising You're stuck on a desert island. (Clarification: this means no cable.) What 5 books do you bring with you and why?

— Red Helldiver (@RedHelldiver) July 15, 2016

You know how to throw out the tough ones, don't you? Okay. So obviously I'd want all three Red Rising books, but let's pretend those don't exist for this question. Nope, that's too horrible. Let's pretend that I have them 100% memorized and therefore don't need them. Here's the rest of my list:
Isla and the Boy Next Door by Stephanie Perkins

Metaltown by Kristen Simmons

Something Like Normal by Trish Dollar

Anne of Green Gables by L.M. Montgomery

Free to Fall by Lauren Miller
@PlanetRedRising you are in a zombie apocalypse- who is on your team and why? GO!

— THE SONS OF ARES (@SonsOfAres_) August 3, 2016
Well, this is tough. If we are talking about characters from the book, I think all I'd need would be Sevro. Right? But if we are talking real life then I want my very own Scooby Gang ala Buffy. I'd obviously be the Giles of the group and I'm totally okay with that because we would all kick some Zombie ass.
***
Thanks for joining us this month! Make sure you tune in again next time!
Want to be featured on Meet The Howler? Click the button below to fill out the form.
Save

Save

Save

Save

Save

Save

Save
Save
Save
Save
Save
Save
Save
Save
Save
Save
Save
Save
Save
Save
Save
Save
Save