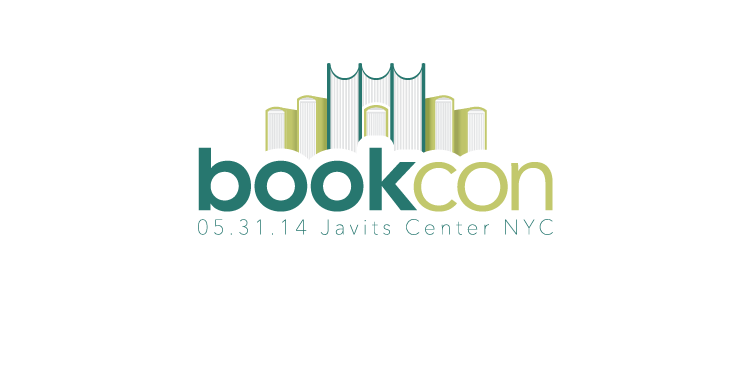 Last weekend BookCon 2016 got very Howlery… Howlerish? You get the point. It was awesome.
For those of you who weren't able to attend, I figured that a recap was in order. For those of you who were there, here's your chance to relive it with me.
Ready to get started? Here we go…
BookCon 2016
There were fans lined up as early as 330 on Saturday morning. I breezed in at 7 with a smile on my face and got cozy in line. At 8 o'clock they opened the doors and let everyone in little by little to start claiming wristbands. Here's the board showing all the authors that were ticketed that day: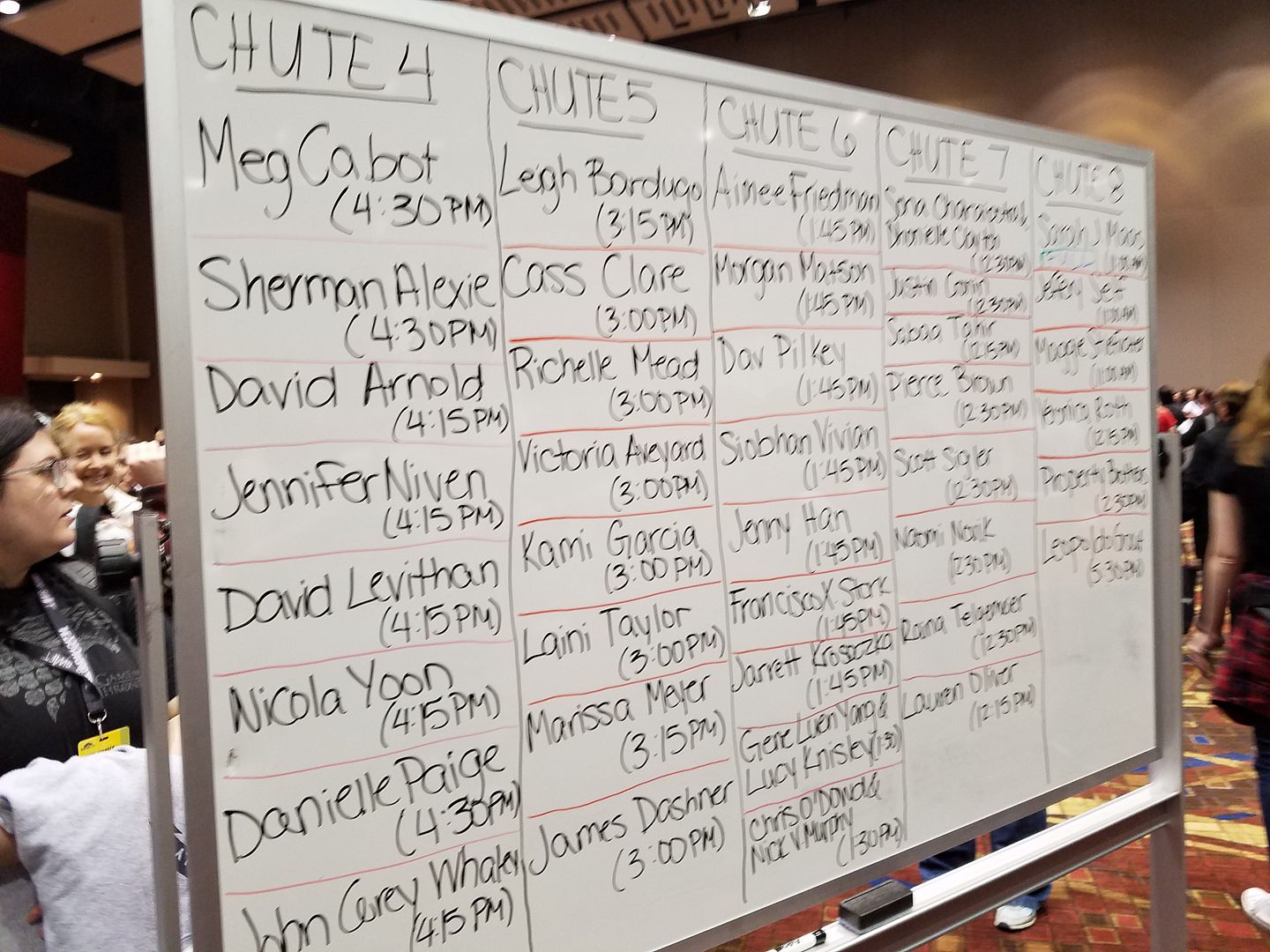 I quickly hopped in line and grabbed my wristband for Pierce's line and then made my way to what I lovingly referred to as the cow corral for the next couple of hours. Take a look below and you'll see exactly what I mean: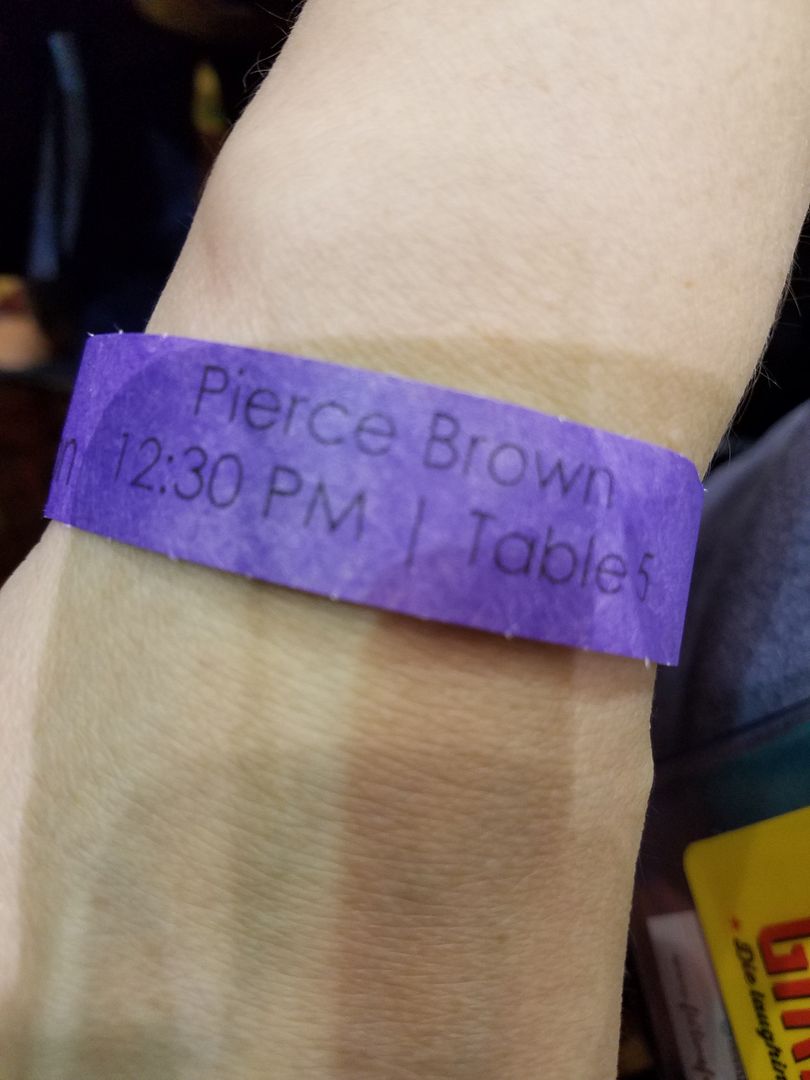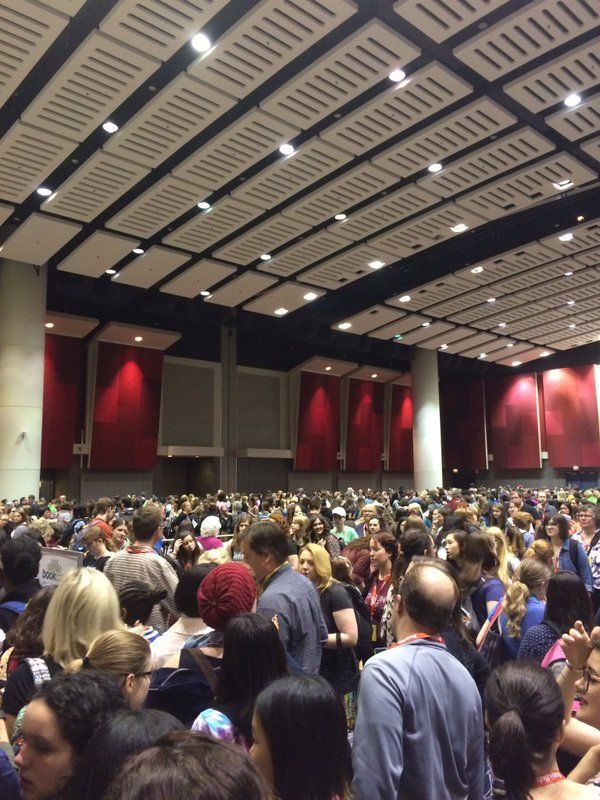 Less than an hour after the wristband lines opened, the Pierce Brown bands were all spoken for. That was a very exciting moment! Check out the other authors who also went quickly here: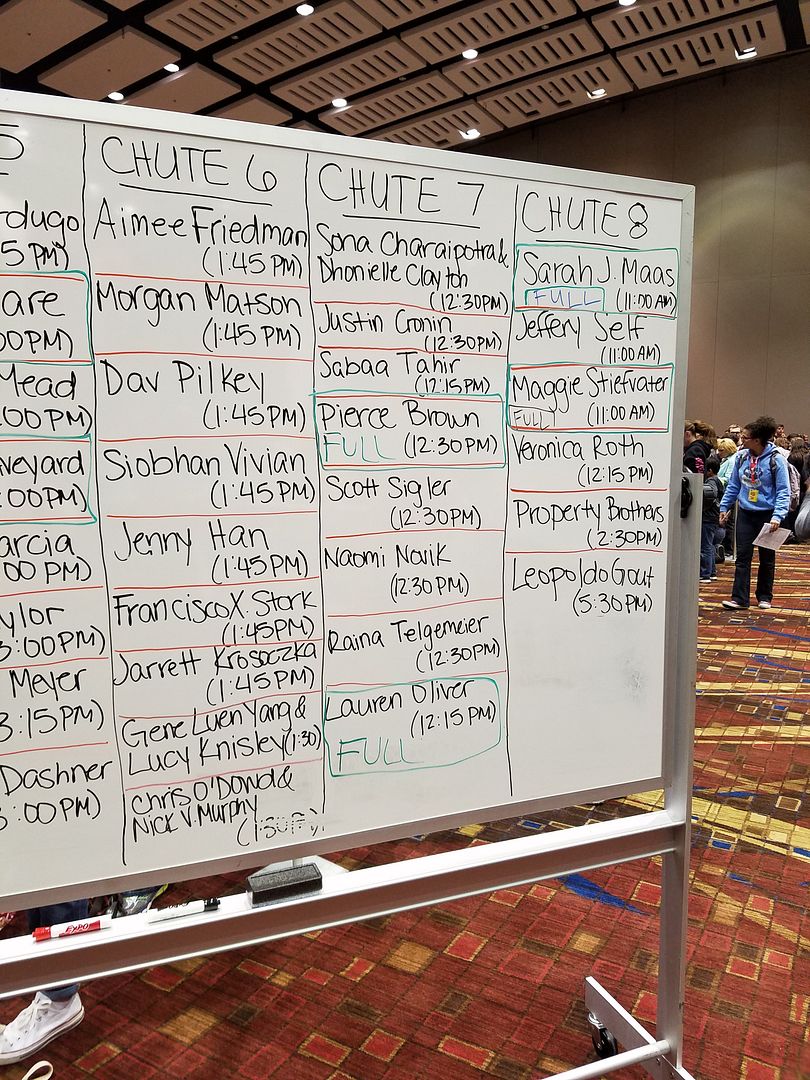 When the show opened at 10 o'clock I headed straight to the panel rooms to get settled in for the 'Unwritten: Stories You Haven't Read (Yet)' panel featuring Justin Cronin, Scott Sigler, Naomi Novik, and Pierce Brown. It was moderated by editor extraordinaire, Mike Braff.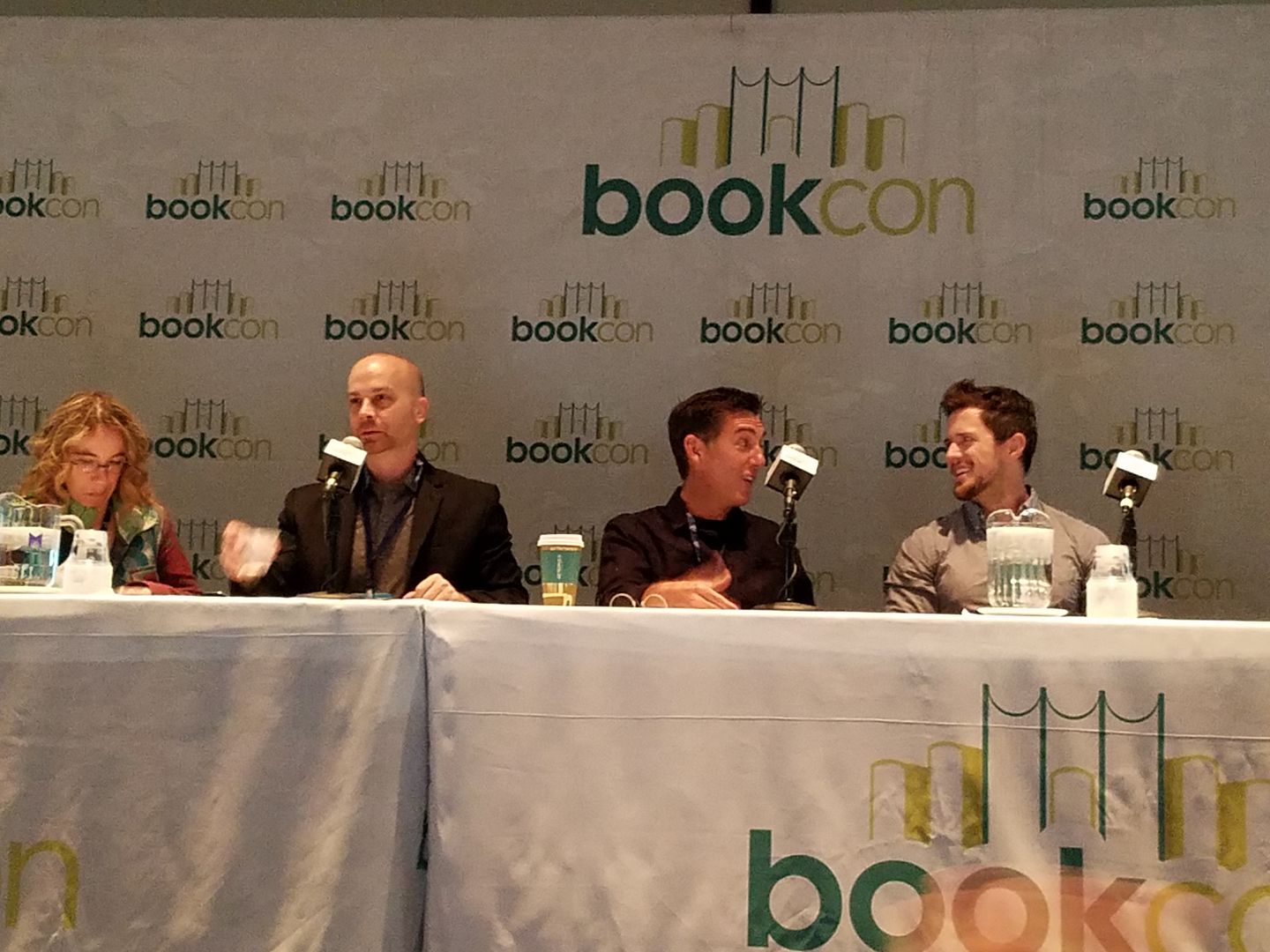 The panel was fantastic, the authors were all hilarious, and I found myself adding to my to be read list because of it. Here are a few of the things I live tweeted during the discussion in case you missed them:
.@Pierce_Brown says his ideas come from personal experience & moving/traveling. Through exploring life. Books are his best friends. #bookcon

— Planet Red Rising (@PlanetRedRising) May 14, 2016
.@Pierce_Brown "If someone asks if you want to be a writer, tell them you ARE a writer. Don't wait for someone else's validation." #bookcon

— Planet Red Rising (@PlanetRedRising) May 14, 2016
.@Pierce_Brown is asking @naominovik about her fanfic. More specifically where he can find her #Buffy fics. #bookcon

— Planet Red Rising (@PlanetRedRising) May 14, 2016
As soon as the panel ended the first PB author signing started. Here's a view of the line and the signing: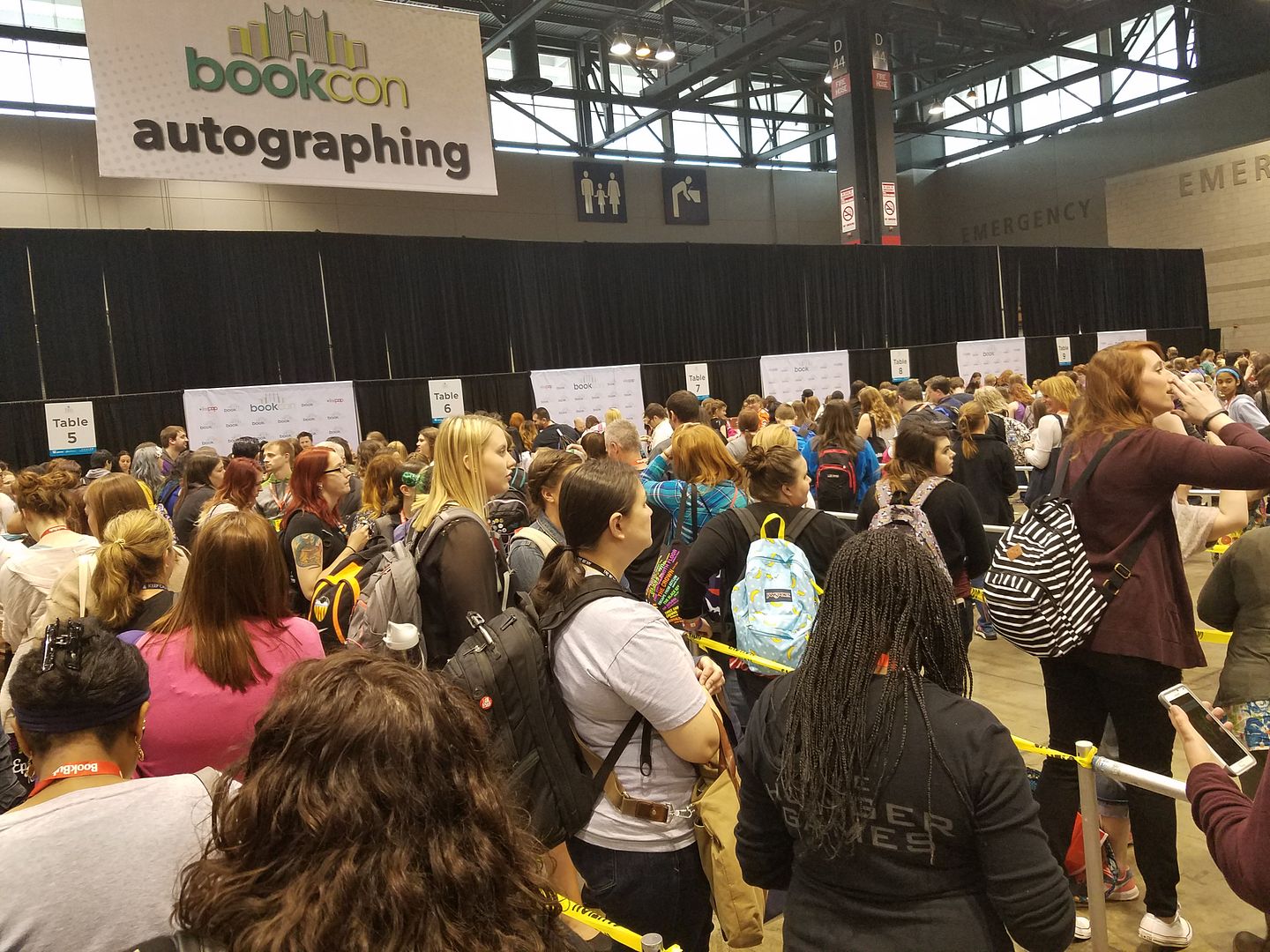 I got to meet so many Howlers in line and hand out buttons to them while we chatted. It was ridiculously fun to be surrounded by so many excited fans of the series. The line was so long that they had to cut off pictures with Pierce and quick sign the remaining books in line. (How awesome is that?)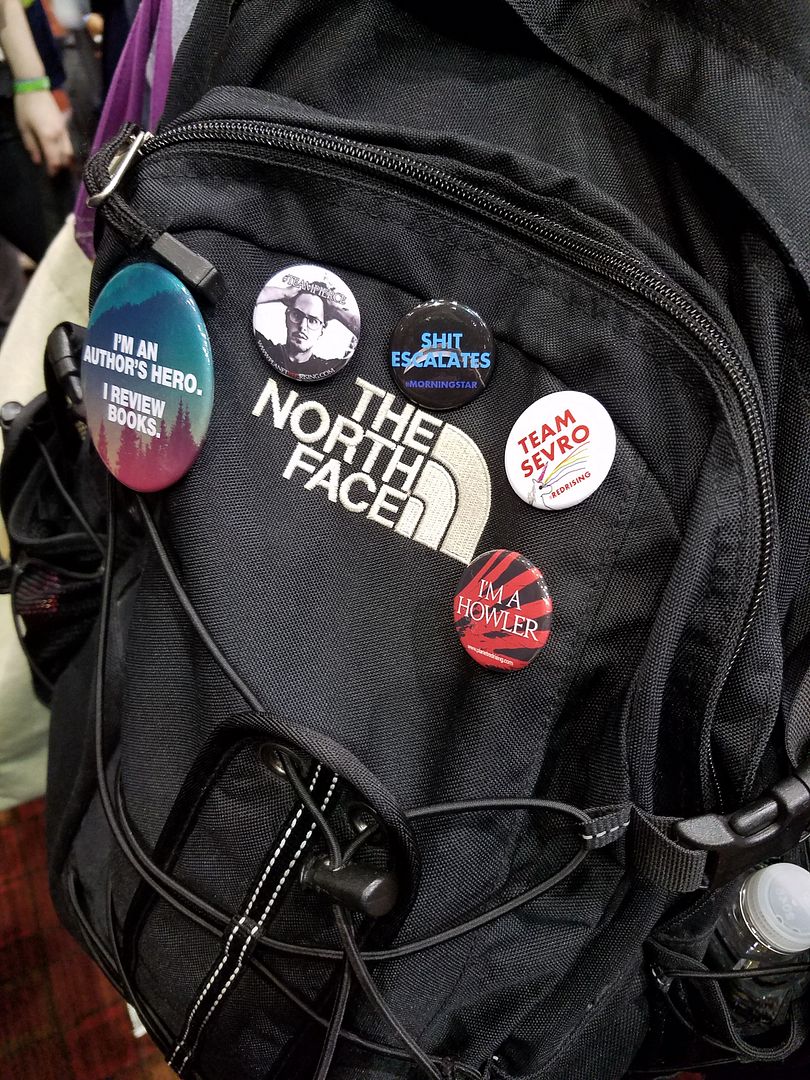 After the first signing I headed straight to the second signing to pass out more buttons and chat with more Howlers. That line was no different than the first, it was large and filled with excited fans. The big difference was that this time I was able to talk with Pierce for a while and leave a bunch of the buttons with him for everyone to grab while they got their books signed. We even had time for a selfie or two: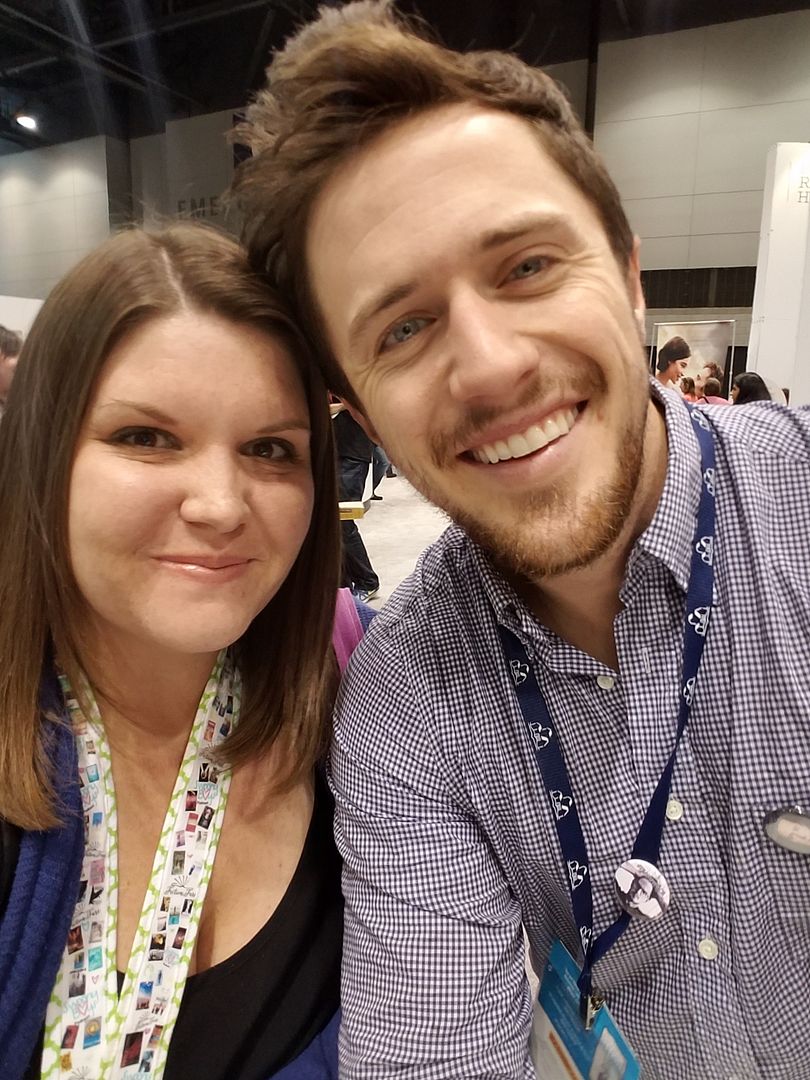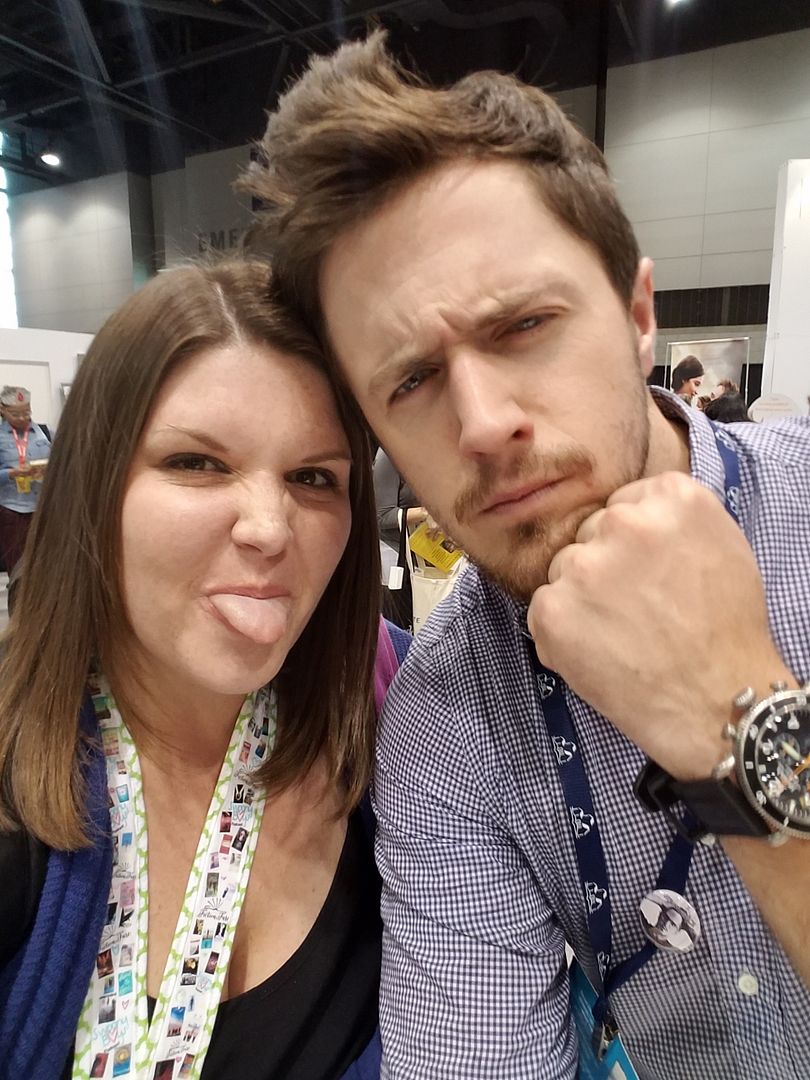 BookCon was definitely a success and I'm so happy that I could be a part of it. You've heard my side of it now, but I also took note of what everyone else was saying online too. Here's a glimpse at some of my favorite pics and tweets:
It was lovely to meet @Pierce_Brown today, and now I'm going to read Morning Star…and probably die.. pic.twitter.com/zlztXpP6zS

— Kait (@kaitreader) May 15, 2016
My favorite moment @thebookcon was meeting this guy! @Pierce_Brown @DelReyBooks #bookcon2016 pic.twitter.com/vxUwXTz02Q

— FK (@FloeticFlo) May 15, 2016
@JoElleMunch @Pierce_Brown @jccronin A fabulous panel that introduced me to them both. Sound like their processes produce great books.

— Melissa (@Miss_MelissAnn) May 15, 2016
embellishing my school bag for tomorrow with my acquired pins.thanks for them, @Pierce_Brown, & @PlanetRedRising pic.twitter.com/vsPzUJuenO

— hannah kamps (@hannahkamps) May 16, 2016
Had a great time at #bookcon2016 I got to meet @Pierce_Brown and he signed my book. He was humble and funny. pic.twitter.com/CR3FiFgRyD

— Angelica (@agnevers87) May 14, 2016
Today @azrieal86 meet the author of the only book he's read, #redrising. Thanks @Pierce_Brown pic.twitter.com/e9vAGmV7w6

— Lindsey Miller (@Lindsey_M_M) May 14, 2016